Central Ct Community Women's Cl

­­

ub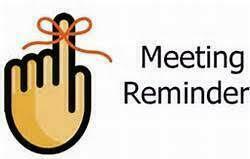 Wednesday, November 11 @ 7:00 PM
We are actively looking for new members!
All women 18 and over are invited. 
Send us a message below if you would like to attend a meeting.

The Central Connecticut Community Women's Club (CCWC) wrapped up its 55th year and what a busy year it was! Profits from the annual Craft Fair profits allowed the Club to provide donations to an array of local benefactors including the Cromwell Historical Society; Middlesex YMCA; Little Hearts; St. Vincent de Paul; Rocky Hill VA; local libraries and schools programs; local human resource programs, Adlebrook and a number of high school scholarships just to name a few. Thank you to local businesses and our communities for making this another successful year!