Central Ct Community Women's Cl

­­

ub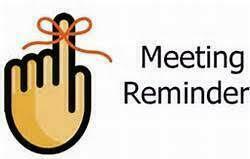 Wednesday, May 12 @ 7:00 PM
We are actively looking for new members!
All women 18 and over are invited. 
Send us a message below if you would like to attend a meeting.
Community Clothing Collection
Looking to clean out those closets after the holidays? 
CCCWC is sponsoring a
Community Clothing Collection
from January through August 2021.  We are collecting any size and style of gently used clothing for men, women, and children (no undergarments or bathing suits).  The donations will be used to benefit a town-wide Clothing Sale in August - the date is TBD.  Donation bins are located at
The Cage, 14 Alcap Ridge
and
FOUND Apparel, Willowbrook Plaza
, both in Cromwell. 

The Central Connecticut Community Women's Club (CCWC) wrapped up its 55th year and what a busy year it was! Profits from the annual Craft Fair profits allowed the Club to provide donations to an array of local benefactors including the Cromwell Historical Society; Middlesex YMCA; Little Hearts; St. Vincent de Paul; Rocky Hill VA; local libraries and schools programs; local human resource programs, Adlebrook and a number of high school scholarships just to name a few. Thank you to local businesses and our communities for making this another successful year!